Article: Sarah Smith | Artist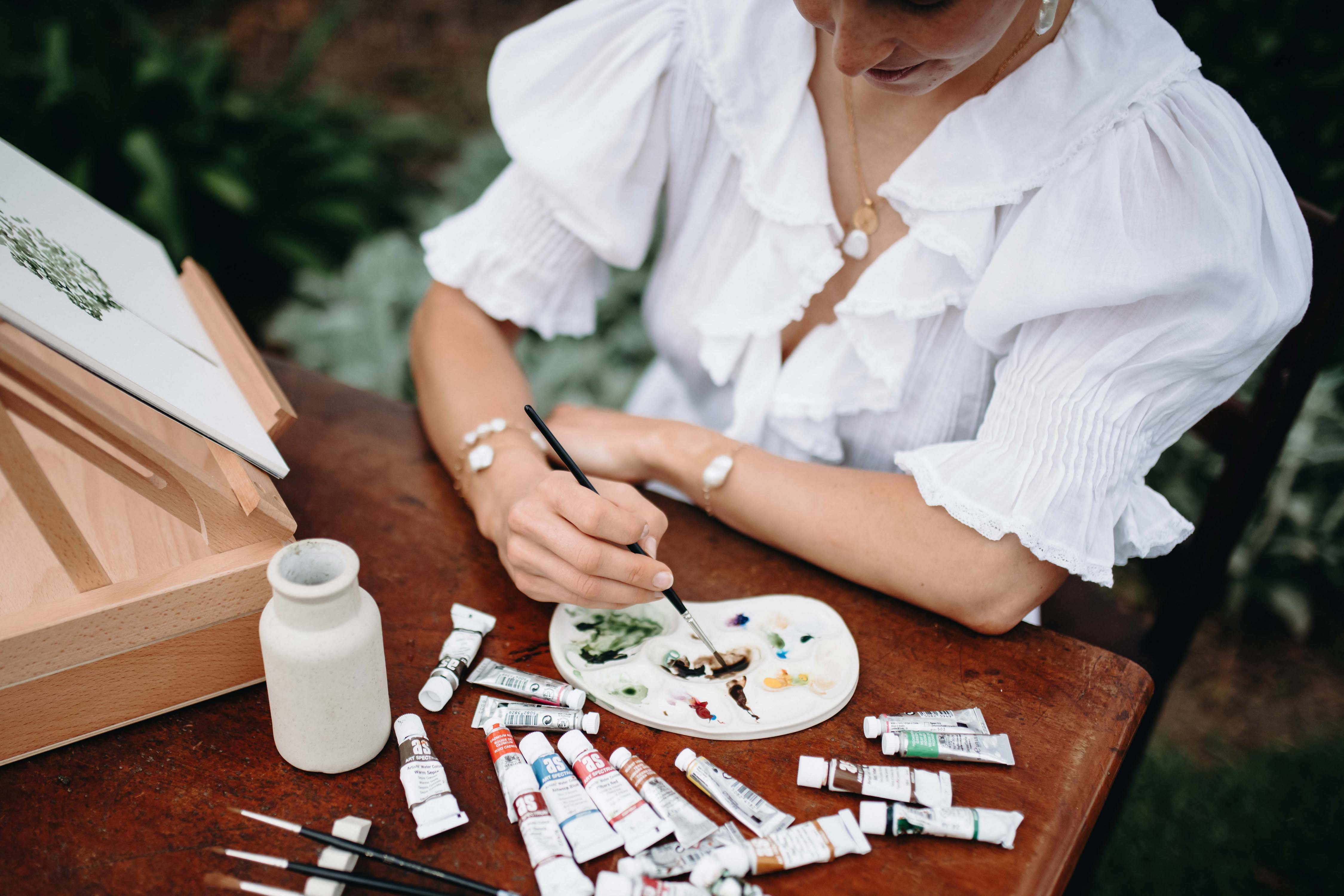 Sarah Smith | Artist
"It's the small things" 
After painting a small watercolour picture as a wedding gift for her sister & new brother-in-law in 2020, Sarah Smith realised that her passions lie with drawing and painting. A pharmacist at the time, painting was simply a hobby; her means of escaping and finding a moment of peace and mindfulness during her week. Sarah's hobby has since transitioned into her full-time job with her art recognised and loved by many. She has worked with Tiffany & Co, Ceres Life, and has been featured in publications such as The World Of Interiors, Real Living, and House & Garden magazines. Largely self-taught, Sarah likes to draw inspiration from the simplest of creatures, living things or everyday objects.
"Through my fine and precise watercolour style, I attempt to create bright, fun and light pieces that magnify the beauty and detail of simple subject matter that might otherwise go unseen or be overlooked. Ironically, it can often be these small items or objects that mean the most to us."  
I had been speaking with Sarah over email and phone for many months before meeting on an overcast October afternoon in Claire Austin's beautiful garden near Trangie. She is lovely, open, calm and dedicated to her craft. We began capturing Sarah and her charming works while finding small moments to chat about the transition into a creative profession and all that it brings. 
Sarah grew up just down the road from the Peggy & Twig workroom, near Nevertire NSW. It is therefore really special to offer her pieces for sale in our store. Sarah's work has been featured in a number of shows and exhibitions in Sydney, Noosa, Orange, Murrurundi and Toowoomba. 
jewellery | Peggy & Twig - new collection drops November 6th